The Mentoring Center Family
---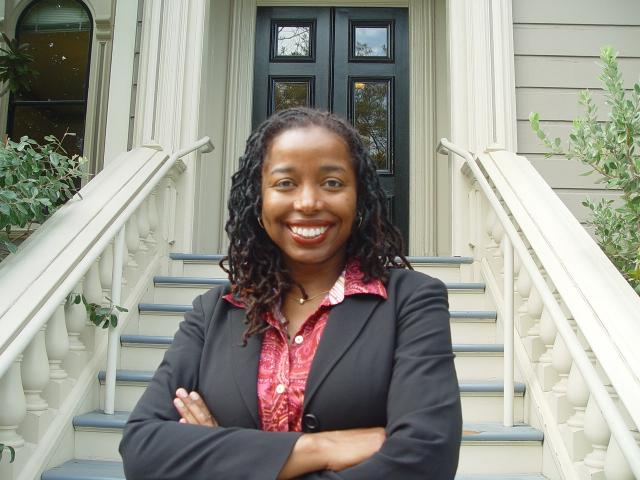 Celsa Snead, Executive Director
As Executive Director, Ms. Snead provides expertise on the issues of youth development, juvenile justice, youth re-entry, mentoring as a violence prevention strategy, and gender-specific services for system-involved girls. She has appeared several local and national television and radio news shows and in print media on the issues of youth violence, mentoring and gender-specific services for girls in the foster care and juvenile justice systems. She regularly provides testimony and policy advocacy in support of statewide legislation addressing reentry, juvenile justice and positive youth development.
Prior to joining The Mentoring Center, Ms. Snead focused her work on criminal and juvenile justice issues, youth development and civil rights at the Urban Strategies Council, the Youth Law Center, the American Civil Liberties Union of Northern California, and the Center on Juvenile and Criminal Justice. Ms. Snead is a former deputy public defender, juvenile attorney and lecturer in juvenile justice and criminal law. She holds a bachelor's degree in sociology, a master's degree in public policy and a law degree.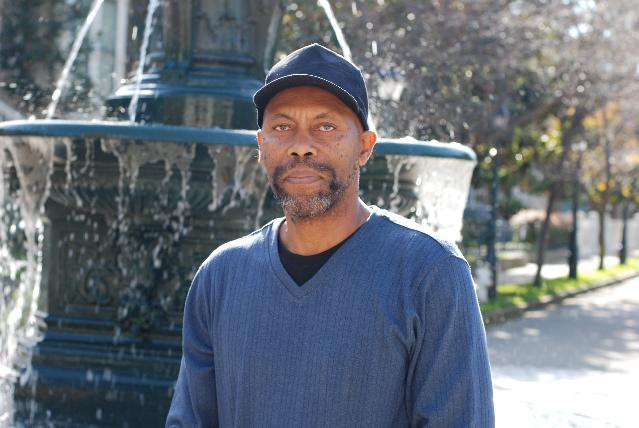 Achebe Hoskins, Director of Programs

Baba Achebe Hoskins has worked at The Mentoring Center since 2003. He serves as The Mentoring Center's Youth Services Director, and supervises staff working in the juvenile justice case management programs and Transformative Mentoring™ groups.
Baba Achebe is coordinator and case manager for Project Choice, a pre- and post-release program conducted in the Department of Juvenile Justice in Stockton, California and funded by the City of Oakland through Measure Y. Baba Achebe Hoskins also facilitates the multi-generational Transformative Manhood Group at The Mentoring Center, as well as those in facilities, schools and in the community. Baba Achebe is a trainer in Transformative Mentoring, an expert in youth development, youth re-entry and is certified in anger management.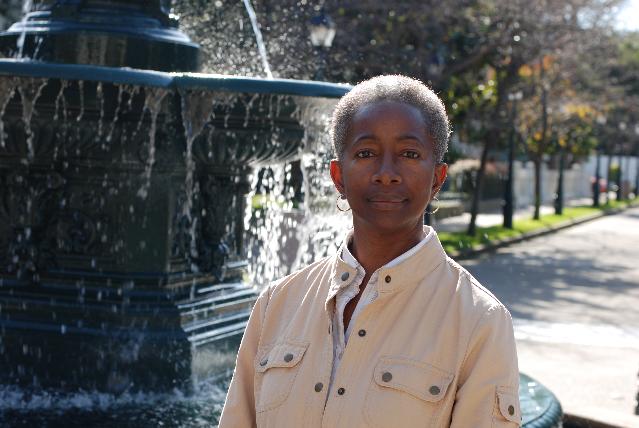 Fanya Ka Makini, Operations Director
Fanya joined The Mentoring Center family in 2000. She was fortunate to have worked with the Founding Executive Director, Martin Jacks. As the Operations Director, Fanya oversees the day-to-day aspects of the organization. Children and youth are her passion. The following quote sums up her feelings:

"Children don't care how much you know, until they know how much you care."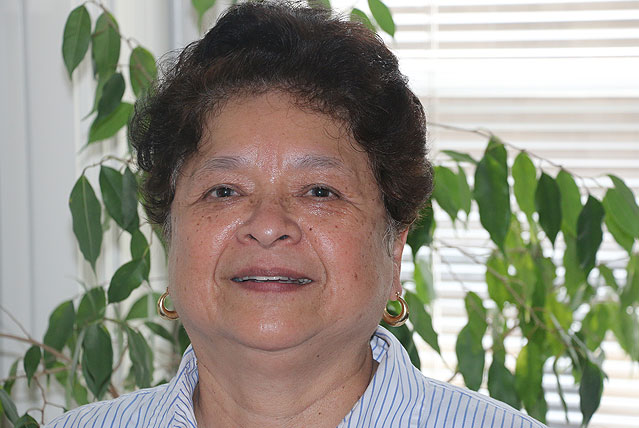 Carmen Chiong, Finance Director
As Finance Director, Carmen Chiong provides fiscal, finance, and accounting expertise to The Mentoring Center. Ms. Chiong has a BS in Business from UC, Berkeley and an MBA in Finance from the University of San Francisco. She has over 25 years of experience working for NGOs and other nonprofit organizations, both in the SF Bay Area and in New York which was home for 15 years. Carmen's career includes positions in New York as Controller and Administrative Director of Equality Now, Controller for Ms. Foundation, and five years as Director of Finance for WEDO. Her commitment to activism in New York also includes serving as Board Member and Treasurer of the Audre Lorde Project and several other organizations. Based again in the SF Bay Area, Carmen continues her commitment to activism in the San Francisco East Bay by serving on boards of community organizations. Carmen worked as an Accounting Consultant for The Mentoring Center for five years before becoming a staff member as Finance Director.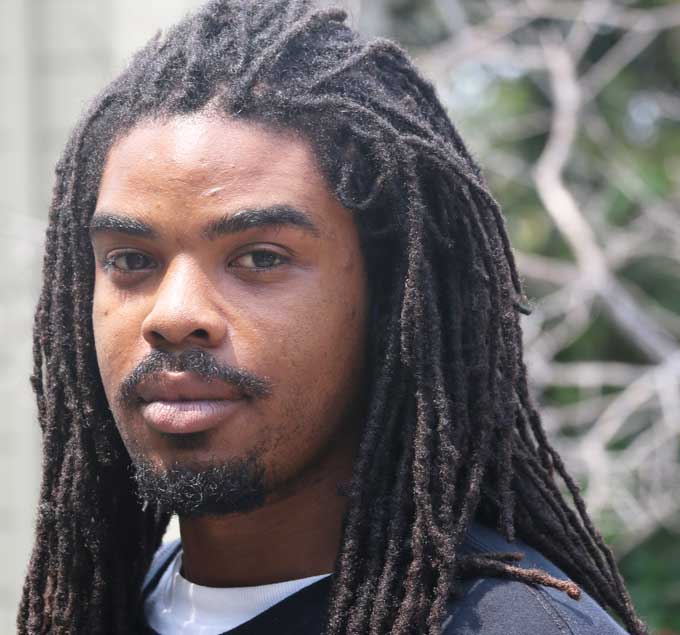 Davon Moore, Administrative / Program Assistant
Born and raised in East Oakland, CA, Davon was first introduced to the system at the age of 10. From there, he spent the rest of his youth moving from group home to group home. At the age of 19, a younger cousin asked Davon why he was never around. At that moment, he knew there were more important things in life than what he had his focus on. Davon loves working and giving back to his community through The Mentoring Center.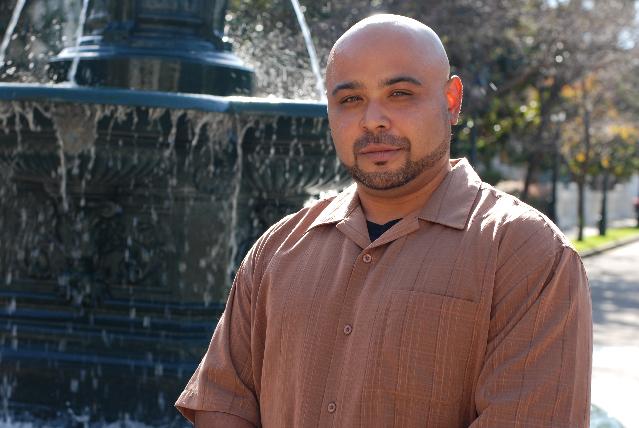 William McCoy, Lead, Youth Services Specialist
William K. McCoy, Jr., was appointed Youth Services Specialist in Transformative Mentoring™ for The Mentoring Center in September 2011.
Mr. McCoy has been committed, since 2005, to improving the lives of youth and their families that find themselves in the Juvenile Justice System in Alameda County. He has spent 6 years providing exceptional services to his clients through utilizing a Transformative and Holistic approach of understanding an individual's needs. The services that are provided are tailored to meet the needs of each youth and their family with the objective to create an approach that feels most at ease to each individual he works with, towards finding a more appropriate way to experience their life.
Mr. McCoy has been working for approximately 6 years with a population that is considered the highest at-risk youth. As a program participant of Project Choice, he started by volunteering at The Mentoring Center as a youth coordinator for the Positive Minds Group and the Transformative Manhood Group (TMG), and then became a Youth Services Coordinator. He also acquired skills as an Administrative Assistant for Pathways to Change, learned the theory and philosophy of Transformative Mentoring™, learned the art of facilitation and conducting training workshops for youth in public schools and in detention facilities, such as the Aftercare re-entry program based at Camp Wilmont Sweeney. Mr. McCoy also networks and collaborates with other community based organizations providing outreach and comprehensive case management to at-risk youth.  His expertise also includes providing Transformative Mentoring™ and Life Skill Training services for incarcerated youth, youth from low income/high crime areas, high school drop outs, and youth and young adults involved in gang activity. Support services include Court Advocacy, school enrollment, acting as liaison between the youth and the probation department, school districts, CBO's, and employment and training agencies.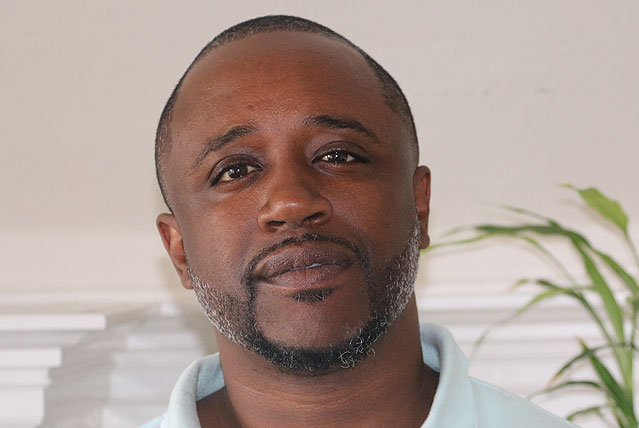 Jermaine Ashley, Adult Services Specialist
Mr. Ashley serves adult participants of The Mentoring Center as an Adult Services Specialist. He has been training and developing youth and young adults in Oakland since 2002.  As a teenager, Mr. Ashley began working for social justice in Oakland and was a part of the efforts to pass the Oakland Fund for Children and Youth (OFCY) initiative in 1996. Mr. Ashley has 10 years of experience as a case manager and is in the process of becoming certified as a life coach.  Mr. Ashley has inspired hundreds of young people within Oakland.  Jermaine's motivation for his work is summed up below:
 
"I was born in a city where 1 out of 3 African American males end up in jail or dead by the age of 18. Despite the trauma my city faces, I'm proud to say I'm a successful 38 year old African American man from Oakland, CA. At the age of 17, I vowed to be an agent of change within my community. I made this vow after losing a dozen friends and family to gun violence.  I made a decision to be part of the solution and get active because doing nothing was contributing to the problem." Harris Bradford, Adult Services Specialist
Harris Bradford has dedicated over 9 years of service to his community through various non-profit and faith-based organizations in Alameda County, assisting underprivileged and underserved people of color. He uses his computer networking/programming skills, as well as the life changing experiences he has learned growing up in harsh environments to connect with inner city youth and young adults throughout Oakland, California.
Harris previously worked for AT&T Internet Services for over 12 years as a Network Administrator. Harris utilizes the technical skills, professionalism, and structure learned through the years to help with the transition of urban young adults into the American corporate environment.
With strong ties to Oakland and neighboring cities, he has used his family owned business, located in the heart of West Oakland, as a central location, and a platform to remain involved with at-risk individuals who have found his expertise and guidance to have been a proven focal point to their success.
Harris has currently found a home at The Mentoring Center as an Adult Services Specialist. Harris quickly realized that being an addition on the staff of a prolific and uncompromising organization, who shares the same values as he does, exemplifies passion meeting purpose.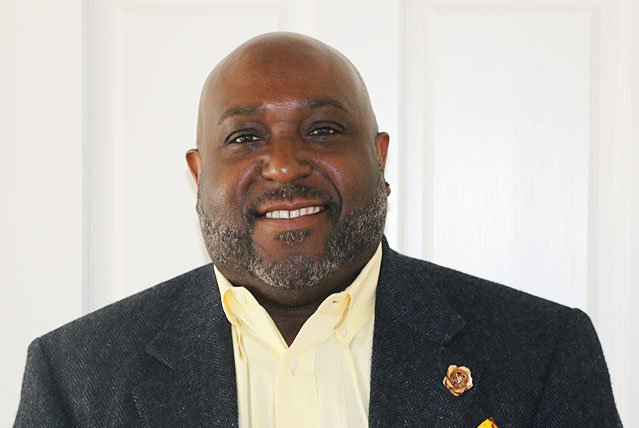 Darren White, Youth Council Developer
Darren joined The Mentoring Center in 2016 as a Youth Council Developer. Darren is an award winning senior practitioner in the field of youth facilitation, advising, counseling and supervision. He has worked for more than 20 years in the service of the community, helping first time offenders and disadvantaged youth though diversion programs to avoid incarceration. Mr. White supervised a Bay Area Youth Court diversion program that serves first time youth offenders and their families for 10 years.
Prior to his time with the Youth Court, Mr. White was an Inclusion Facilitator Supervisor, providing intervention services for severely emotionally disabled youth and their families. Mr. White possesses over 20 years of experience working with community and youth as a football coach, teacher's assistant, group home counselor, supervisor, deputy director, director of youth offender services, and director of public relations.
Mr. White is a certified violence prevention strategist, holds a national anger management certification, a Restorative Justice Circle Certification, a Father Engagement Specialist Certification and an Alive & Free Prescription Certification. Mr. White graduated from Class Number 35 of the Oakland Police Department Citizens Police Academy and is a member of the BART Police Citizen Review Board, representing BART District 4. Mr. White won a prestigious Civic Pride Award in 2011 for distinguished community service from the Oakland, California based nonprofit organization, CIVIC PRIDE. http://www.civicpride.us/