The Mentoring Center Family
---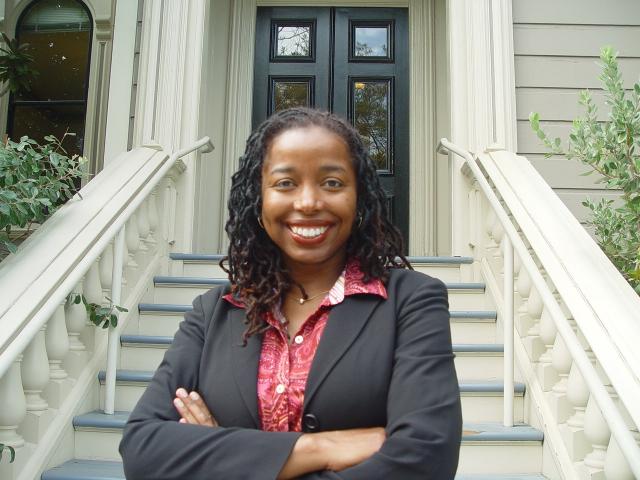 Celsa Snead,
Executive Director
As Executive Director, Ms. Snead provides expertise on the issues of youth development, juvenile justice, youth re-entry, mentoring as a violence prevention strategy, and gender-specific services for system-involved girls. She has appeared several local and national television and radio news shows and in print media on the issues of youth violence, mentoring and gender-specific services for girls in the foster care and juvenile justice systems. She regularly provides testimony and policy advocacy in support of statewide legislation addressing reentry, juvenile justice and positive youth development.
Prior to joining The Mentoring Center, Ms. Snead focused her work on criminal and juvenile justice issues, youth development and civil rights at the Urban Strategies Council, the Youth Law Center, the American Civil Liberties Union of Northern California, and the Center on Juvenile and Criminal Justice. Ms. Snead is a former deputy public defender, juvenile attorney and lecturer in juvenile justice and criminal law. She holds a bachelor's degree in sociology, a master's degree in public policy and a law degree.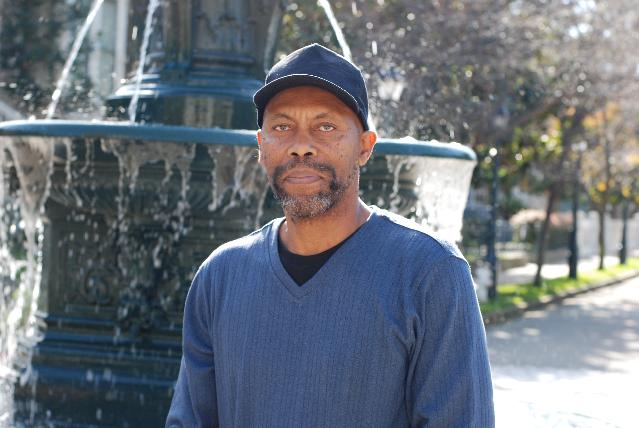 Achebe Hoskins,
Director of Programs

Baba Achebe Hoskins has worked at The Mentoring Center since 2003. He serves as The Mentoring Center's Youth Services Director, and supervises staff working in the juvenile justice case management programs and Transformative Mentoring™ groups.
Baba Achebe is coordinator and case manager for Project Choice, a pre- and post-release program conducted in the Department of Juvenile Justice in Stockton, California and funded by the City of Oakland through Measure Y. Baba Achebe Hoskins also facilitates the multi-generational Transformative Manhood Group at The Mentoring Center, as well as those in facilities, schools and in the community. Baba Achebe is a trainer in Transformative Mentoring, an expert in youth development, youth re-entry and is certified in anger management.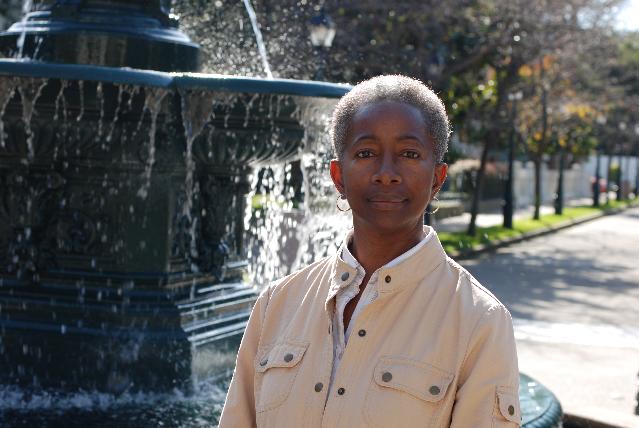 Fanya Ka Makini,
Operations Director
Fanya joined The Mentoring Center family in 2000. She was fortunate to have worked with the Founding Executive Director, Martin Jacks. As the Operations Director, Fanya oversees the day-to-day aspects of the organization. Children and youth are her passion. The following quote sums up her feelings:

"Children don't care how much you know, until they know how much you care."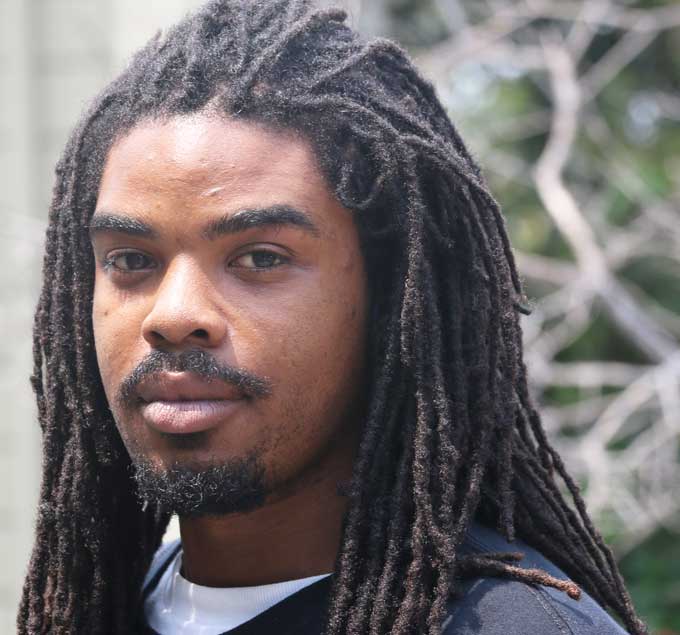 Davon Moore,
Life Coach/Adult Services Specialist
Born and raised in East Oakland, CA, Davon was first introduced to the system at the age of 10. From there, he spent the rest of his youth moving from group home to group home. At the age of 19, a younger cousin asked Davon why he was never around. At that moment, he knew there were more important things in life than what he had his focus on. Davon loves working and giving back to his community through The Mentoring Center.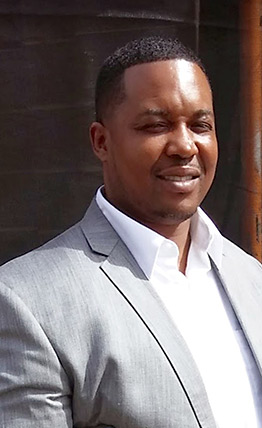 Harris Bradford,
Life Coach / Adult Services Specialist
Harris Bradford has been working for The Mentoring Center (TMC) since 2015 as a Life Coach/Adult Services Specialist working with at risk young adults from 18-35 years of age. Harris uses his life coaching and case management skill set, as well as life experiences to empower young adults enabling them to overcome their limited beliefs in efforts to transform past behavior and creating better life styles.
Harris has dedicated over 10 years of service to his community through various non-profit and faith based organizations in Alameda County, assisting under privilege and undeserved people of color. He uses his computer networking/programming skills, as well as his life changing experiences he has learned growing up in a harsh environment to connect with inner city youth and young adults throughout Oakland, California.  With strong ties to Oakland and neighboring cities, he has used his family owned business, located in the heart of West Oakland, as a central location, and a platform to remain involved with at risk individuals who have found his expertise and guidance to have been proven as a focal point to their success.
Harris is an accredited certified life coach who has a passion for fishing, camping, traveling, classic cars, and most of all family, and community. Sidney Coulter,
Life Coach / Adult Services Specialist
Check back for more information. Nyisha Moncrease,
Learning Mentor II, EMERGE

Nyisha Moncrease joined The Mentoring Center family in 2017. She serves as a Case Manager and Mentor for The Mentoring Center Intensive Youth Case Management Program.
Born and raised in Oakland, California, Nyisha graduated from Laney College in 2013 with an Associates Degree in Social Science. She has worked with several organizations including, Flourish Agenda "Camp Akili", The Children's Defense Fund "FREEDOM School", Girls Inc of Alameda County and The Oakland Unified School District's African American Female Excellence Program.
Nyisha Moncrease is the Co-Founder and Executive Director of The Pink Panther Sorority Inc. The Pink Panther Sorority Inc. is a community organization that works to support the development of healthy Self-Esteem, Sisterhood and Success Attainment for girls of color in the East Bay.
In 2018, Nyisha received the Alameda County African American Achievement Award from Supervisor Keith Carson for her Self-Esteem development work with Pink Panther Sorority Inc.
Nyisha has also worked as a Behavior Therapist for Juvo Behavioral Health. Providing Applied Behavior Analysis (ABA) for children who have autism or have high functioning behavioral needs.
"It is my personal mission to help each student find tangible tools that help them discover their personal love and belief in self. I believe the youth deserve to be supported by people who have their best interest at heart." Micah Jones,
Lead Instructor, EMERGE
Micah joined joined The Mentoring Center as a participant in the Positive Minds Group when she was 12 years old. After three consistent years of attending the meetings, she was employed as a Youth Coordinator at the age of 15. The responsibility of the youth coordinating position at such a young age, created a sense of purpose and dedication to her community.
Micah has continued to work with youth in many capacities. Recently, she has returned to The Mentoring Center as the Lead Instructor at the EMERGE Academy.
She applies this quote to her life everyday:
"What you know, you owe!"
"Coach" Wilbur Jiggets, Jr. Randa Powell,
Program Coordinator, EMERGE

Randa Powell is the Program Coordinator for EMERGE Academy. EMERGE is an alternative educational re-entry program for system impacted young woman, ages 16-18. EMERGE assists students in recovering high school credits and establishing a pathway to career or college.
Randa Powell is a distinguished youth services provider and mentor. Randa was raised and currently resides in Oakland, CA. She has been a dedicated youth services provider for since 2000. She began her work with Leadership Excellence at 16 years of age, as a Youth Program Coordinator and Youth Trainer. She has worked diligently in service of her community for many years in programs such as Camp Akili, Oakland Freedom School, Pathways to Change, and the West Oakland Youth Center, to name a few. Randa has served over 1000 youth. She has successfully created and facilitates a gender- specific support group for young women called S.O.L.O. (Sisters Overcoming Life's Obstacles), where she mentors young women on building self-esteem, positive decision making, learning life skills and taping in to their unlimited potential. Randa has recently re-joined The Mentoring Center family. Randa is best known for her work ethic and unequivocal love for young people. Rochelle Teruel,
Full Charge Bookkeeper